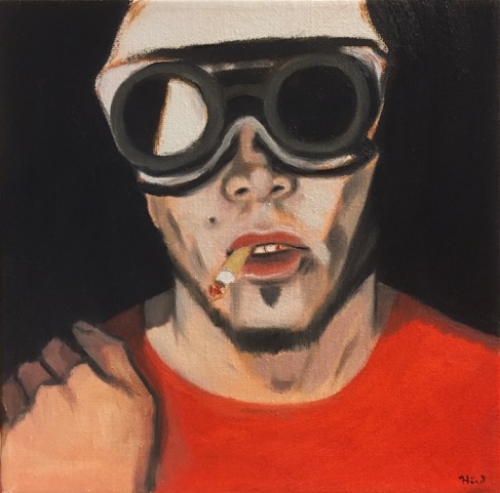 Who are you and what do you do?
My name is Ulf Johan Härd and I'm an artist from Sweden. I mainly paint with oil or acrylic. For the most part, I work with oil paint. It's a special feeling to work with this medium.
Why do you do what you do?
Art has always been a big part of my identity. Even as a child, I felt at home in the creative world that consists of color and shape. I feel free in that world. I decided to become an artist when I was in my younger teens. It was not a difficult choice because I have been drawing and painting for as long as I can remember - daily life, events in the world, motifs from the imagination.
What is your dream project?
To paint a huge mural.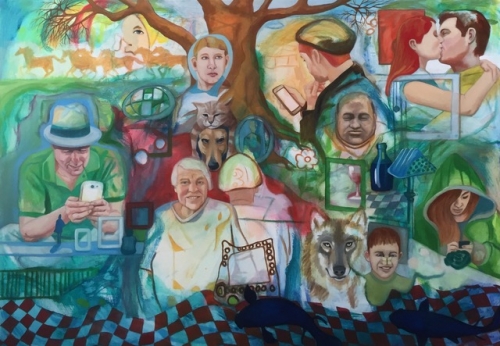 Who are your biggest influences?
There are so many artists to choose from. The list would be very long. Some examples are Michelangelo, Rembrandt, Turner, Carl Fredrik Hill, Van Gogh, Hilma af Klint, Helene Schjerfbeck, Edvard Munch, Cloude Monet, Frida Kahlo, Chagall and so on ...
What's your favourite artwork?
"The Scream" (Skriet) by Edvard Munch
What artistic differences have been the most important to you and why?
Impressionism. It was developed during the 18th Century by a group of liberal artists from France who challenged the rules and principles of the Conservative Academy of Arts about what to paint and how to paint. They left the studio and went out into reality with a desire to capture real events on the canvas.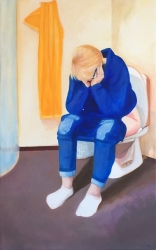 There is great change at the moment, how are you changing?
I try to take every day as it comes and do the best I can.
If you're an artist and would like to be interviewed by Galleria Balmain then get in touch!